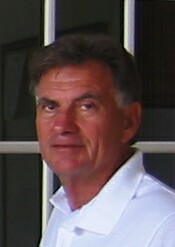 Robert Smith, the owner of Smith Homes has been in business for well over 30 years on the treasure coast, and has a reputation for quality, reliability, and true customer service. As a residential contractor, we have an extensive network of reputable sub contractors, and can handle any job, large or small. When you look at jobs we have done over the decades, the quality is still apparent, even after 30 years. Quality homes are built to last, and we are proud of our work!
Aside from building custom homes, we have also focused on expansion and remodeling of existing homes. As the treasure coast is becoming increasingly crowded, many people are deciding to stay in their existing homes, rather than moving and starting over. Our home remodeling service, with an emphasis on custom kitchen design is a perfect way to turn the most used room in your home into an efficient, warm gathering place for family and friends. Because of our passion to deliver quality materials and products, we have partnered with Available Cabinets, who supplies the best all wood cabinetry for the lowest price.
Our team offers you professional experience ranging from engineering and architecture to carpentry and masonry. We use our combined technical expertise to convert your dreams into reality.
We serve the Treasure Coast in Florida, as well as the Eastern Shore in Delaware.
We are licensed and insured: CRC005706